Search:



Vegan travel – find vegan-friendly and vegan hotels
VeganWelcome presents hotels with vegan-friendly cuisine for a healthy and sustainable vacation, from vegan organic hotels and business hotels to beach resorts and hiking hotels with vegan offers
Discover hotels with vegan cuisine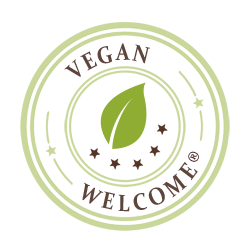 The spectrum of Vegan Welcome ranges from trendy city hotels to sustainable luxury resorts. Beach hotels for families with plant-based cuisine can be found here as well as vegan-friendly mountain or wellness hotels for relaxed holidays and short trips for vegans.
Vegan holiday resorts are ideal for recharging one's physical and mental batteries, e.g. with Ayurvedic cures, detox treatments, base fasting, yoga and more.
VeganWelcome-Hotels also invite guests for short vegan holidays. Those who would like to get to know purely plant-based cuisine, with its diverse vegan recipes, in an uncomplicated way, can make culinary discoveries in these hand-picked hotels. After all, eating sustainably-made plant based food is not only healthy but also protects the planet's resources.
Sustainability and ethically responsible tourism are both big concerns of consciously vegan individuals.
All VeganWelcome hotels contribute to this with their vegan-friendly or even 100% vegan orientation. They offer their guests a vegan food selection as standard. In many vegan and vegan-friendly hotels, attention is also paid to cosmetic products and room furnishings that are free of animal suffering sourced materials.

You can get closer to your vegan holiday dream via the theme search buttons to choose between different travel options.

Or why not consider a discovery voyage and explore the most beautiful vegan-friendly and vegan hotels in your favorite travel countries.
Tips and Recommendations
New vegan-friendly hotels and selected venues



more
Instagram
Discover the wonderful variety of VeganWelcome hotels at instagram