Vegan-friendly and vegan Hotels
Vegan-Welcome – Selection of vegan-friendly hotels
Discover Hotels with vegan kitchen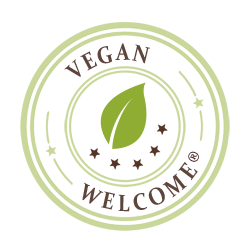 Vegan-Welcome provides you with a wide range of accommodation offers from the trendy city-hotel to 5 star luxury resorts, from romantic countryside to indian ayurveda health center.
All hotels offer their guests a vegan range of dishes.



Get closer to your dream vacation with vegan kitchen with our thematic search – select by your personal approach and interests.


Or make a journey of discovery of the nicest vegan-friendly hotels in your favourite country.
Instagram
Discover the wonderful variety of VeganWelcome-Hotels at instagram @veganwelcome.