TheLifeCo Phuket Wellbeing Center
Phuket, Phuket
Welcome to TheLifeCo Phuket, where we specialize in providing guests with a unique blend of detox programs and healthy nutrition options. Our goal is to guide you towards a healthier lifestyle and help you find relief from stress.
Ultimate Wellbeing
At TheLifeCo Phuket, you can expect professional medical services, mindfulness support, a wide range of raw food choices, and natural therapies that contribute to the ultimate wellbeing experience. We believe in offering everything you need to refresh both your mind and body.
From detox juices to exotic Thai massages, meditation and yoga to sound healing, colon cleansing to IV treatments, mental wellness support to nourishing food education, and much more – we have a diverse range of options available for you to choose from.
Detox and healthy nutrition plans
All our programs are designed around detox and healthy nutrition plans, incorporating natural treatments and therapies, nutritious supplements, physical and spiritual exercises, educational lectures, and even raw-food workshops to enhance your experience.
We provide specific medical services and clinically integrated healing programs for guests recovering from cancer and chronic diseases. We are excited to guide you through a life-transforming, optimal health experience at TheLifeCo Phuket.
| | |
| --- | --- |
| | 100% vegan cuisine |
| | Raw food diet available |
| | Gluten free diet available |
| | Full board available |
| | Biological care products |
| | Vegan care products |
| | Vegan room facilities |
| | Internet connection available |
| | Family friendly |
| | Swimmingpool |
| | Fasting courses, Yoga, Meditation, Tai Chi / Qigong, Painting, Cooking courses, Hiking |
| | Spoken language(s): English, Thai |
Number of rooms: 23
Price per person from: 350 US$
For prices and availability please use the booking request or visit the website of the hotel.
Booking request
Address / Contact

TheLifeCo Phuket Wellbeing Center
75 M.3, Sakhu, Thalang District
83110 Phuket
Thailand
Phone: +66 98 015 9196

Special offers
TheLifeCo Phuket Wellbeing, Phuket, Thailand
Begin your wellness journey with a fantastic offer of 15% off!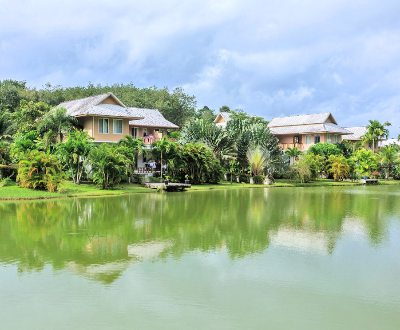 TheLifeCo Phuket: Your Ultimate Wellness Retreat Destination!
Are you ready for a transformative getaway that will rejuvenate your mind, body, and soul? Look no further than TheLifeCo Phuket – a healing wellness center nestled in the heart of the stunning island of Phuket, Thailand.
TheLifeCo Phuket offers a holistic approach to well-being, combining ancient healing practices with modern techniques. From detox programs to yoga retreats, their diverse range of wellness programs caters to every individual's needs. Whether you're seeking to cleanse your system, de-stress, lose weight, or simply find inner peace, TheLifeCo Phuket has a tailored program just for you.
Accommodation
Detox or Healthy Nutrition Meal Plan
Live Blood Analyses, Colon Cleansing & Daily Therapies
Spa, Pool, Infrared Sauna & Steam Sauna Access
Yoga and Meditation Sessions
Event date:
Valid from December 01, 2023 to December 31, 2024
All offers subject to availability. The terms and conditions of the respective provider apply.